Mortgages
Home ownership is the cornerstone of a sound financial plan; let us help! (NMLS #: 402951)
At The Citizens Bank, we are committed to helping our customers achieve their financial goals. Whether you are buying or refinancing, let our knowledgeable and friendly staff of mortgage professionals assist you in choosing the right loan to suit your individual needs.

Elliott Koonce
NMLS#: 416975
Phone: 843-237-5777

Coastal / Williamsburg Markets


Duffy Scarborough
NMLS#: 223746
Phone: 843-383-4333

Sumter/Camden/
Hartsville/Florence Markets

 
 
 
 
Click
here
to contact one of our loan professionals.
Loan Types

Conventional Loans
Second/Vacation Home Loans
Veterans Affairs Loans
Jumbo Loans
In-House Mortgage Loans
Fixed rate and adjustable rate mortgages available
Here is a list of the most common items you will need to process a mortgage application.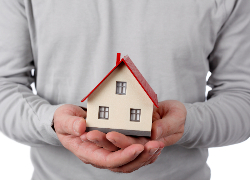 A photo ID and Proof of Social Security number.

Pay stubs covering the most recent 30 consecutive days.

All pages of your most recent Bank and/or Investment account statements covering the most recent 60 days.

W-2 forms for the most recent 2 years.

Self employed individuals should bring their Federal Income Tax returns covering the most recent 2 years (all schedules, K-1s, etc.).

VA loan applicants should bring Form DD-214 (discharge papers).

Any legal documents such as Divorce Decrees (including property settlement agreement), etc.

Evidence of receipt of Child Support (if you disclose any on your application).

Other documents may be needed on a case-by-case basis depending on loan type, etc.